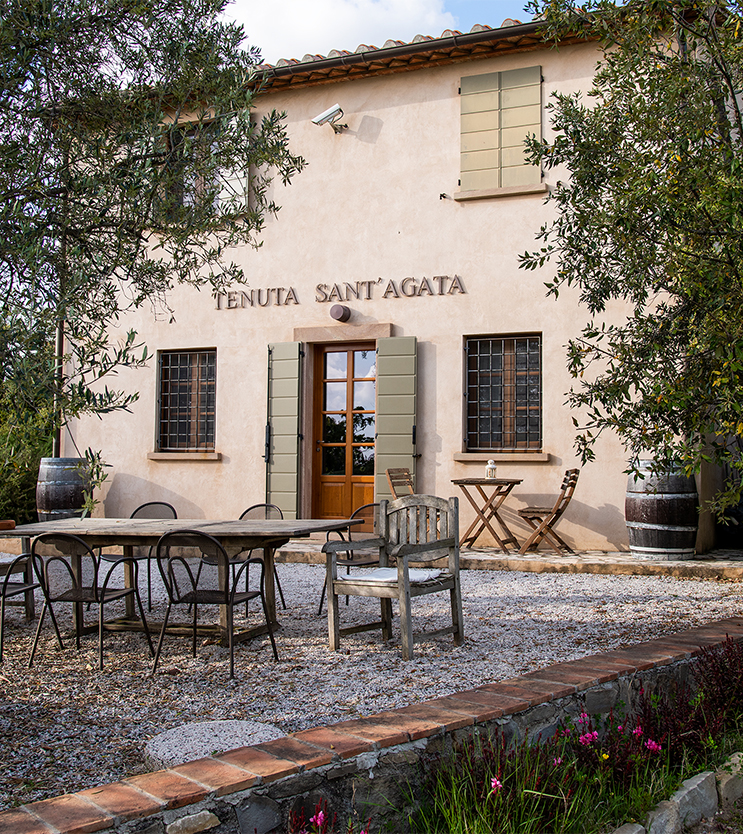 The first steps in Bolgheri
Massimo Bacchetta, originally from Crema, has vacationed in this territory for years, but in 2006 he had the possibility to purchase a small farm in Bolgheri.
Massimo began renovation work and the following year, 2007, he planted his first vines fully intending to follow certified organic vineyard practices.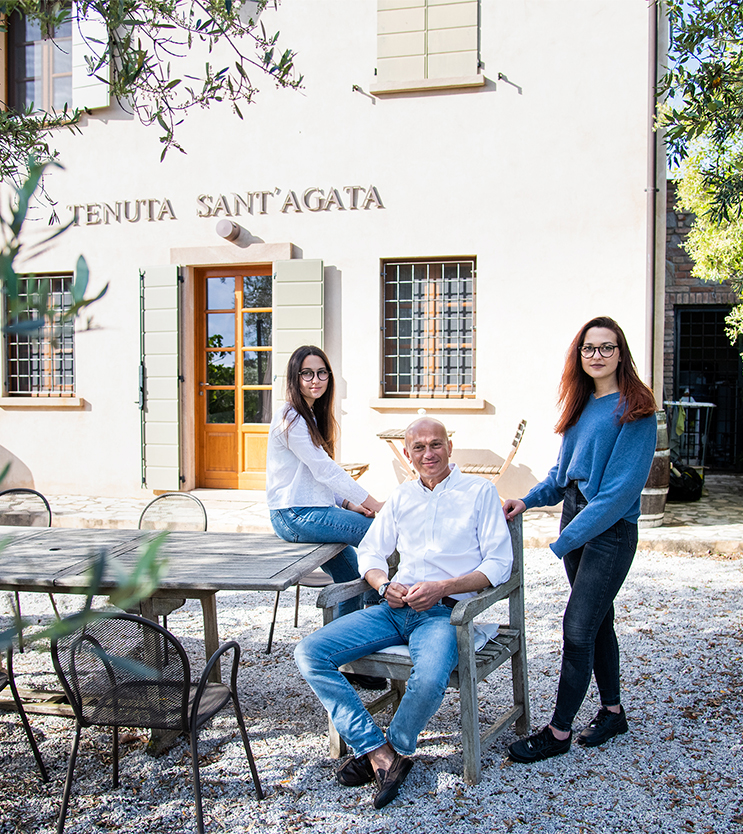 Looking to the future
The winery and the vineyards are located in an area called Sant'Agata, east of Via Bolgherese and at the foot of the Castagneto hillside.
Currently, Massimo is no longer the sole manager of one of Bolgheri's smallest wineries, his young daughters, Anna and Chiara, have recently completed their studies and have decided to join forces with their father in a place they have grown to love since they were children.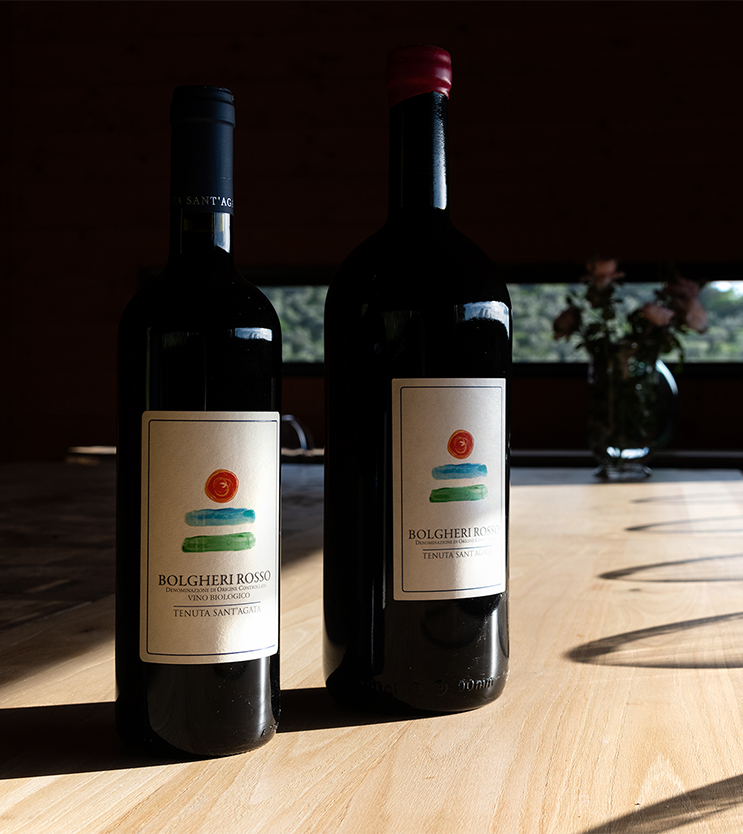 Bolgheri DOC Wines
Tenuta Sant'Agata | DOC Bolgheri Rosso
Tenuta Sant'Agata | DOC Bolgheri Bianco
The producer's tale

The company and its vineyards